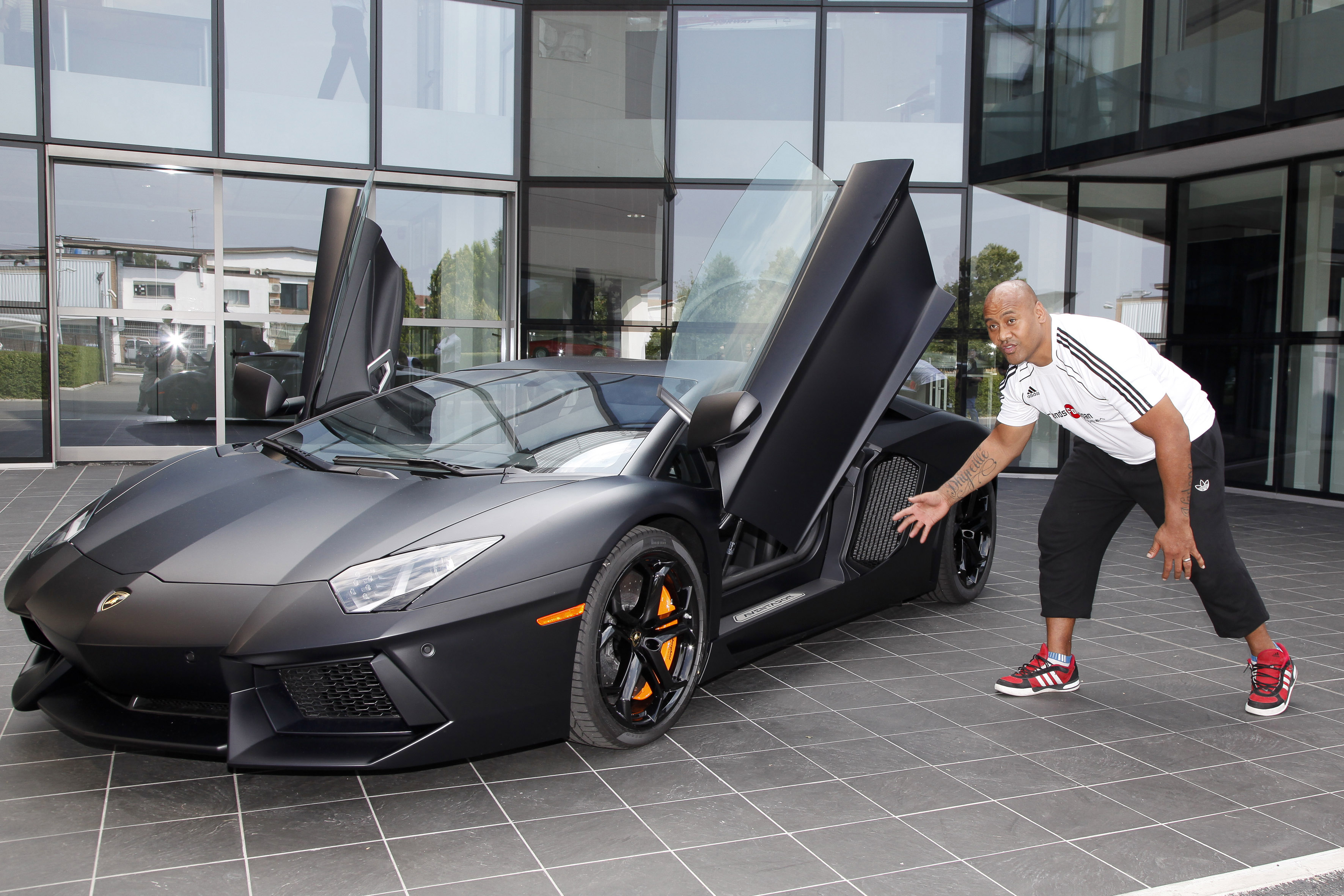 The world rugby superstar Jonah Lomu, who started out with the All Blacks in 1994 and became the top try scorer in the 1999 World Cup, visited the home of the world's top supersports cars at Sant'Agata Bolognese.
During his visit to the assembly lines and new facilities, where the carbon fibre monocoque of the new Aventador LP 700-4 is made, Mr. Lomu was struck by the efficiency and craftsmanship that set the Company apart.
After admiring the fine collection of models in the museum that have made Lamborghini history, the physically imposing rugby legend (who is 196 cm tall and weighs 125 kg) had the chance to try out the Gallardo Superleggera on the road and get behind the wheel of the Aventador. In his words: "The feeling you get in a Lamborghini and the adrenaline rush at every bend are unbelievable! It's an extreme but comfortable car!".
Jonah Lomu is in Italy to promote the "Friends for Japan" appeal, the proceeds of which will go towards rebuilding the areas hit by the tragic tsunami of March 11. The appeal events will climax in a rugby match between Italy and Japan on August 13 in Cesena.