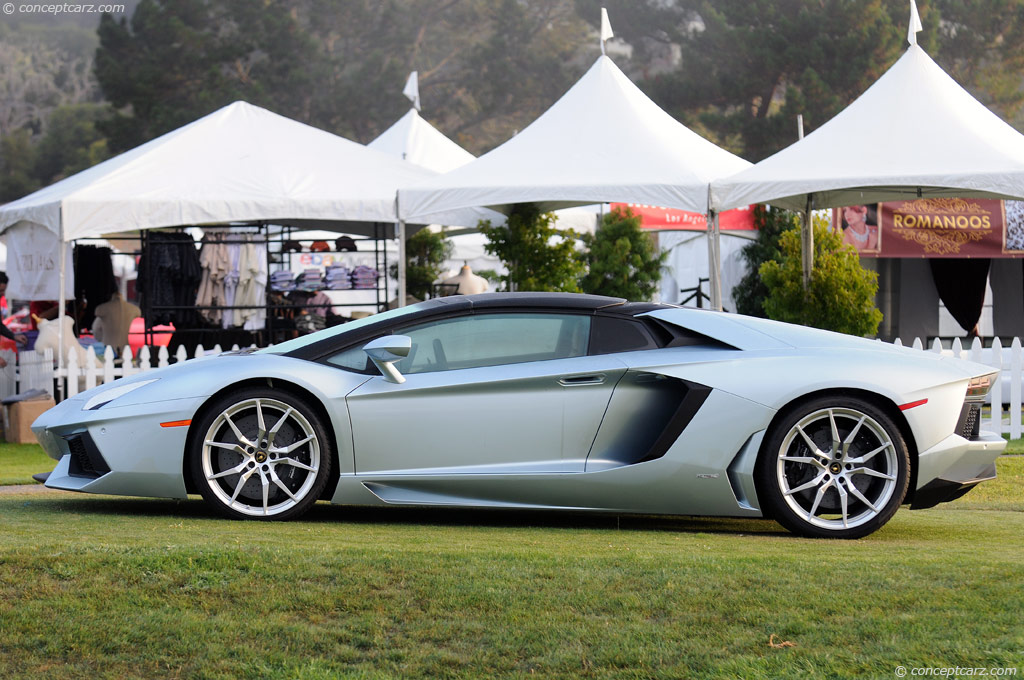 Director of Research and Development Accepts Award for New Aventador LP 700-4.
On Aug. 20 at Monterey, California, Automobili Lamborghini S.p.A. was honored with the Five Diamond Engineering Award at Concorso Italiano, the annual gathering of Italian cars during the famed Monterey Auto Week. Automobili Lamborghini was given this prestigious award for the outstanding innovations of the new Aventador LP 700-4. Lamborghini board member and Director of Research and Development Maurizio Reggiani accepted the award on behalf of the automaker.
The Aventador LP 700-4, which made in Monterey its debut in front of the American public, is the new benchmark in the super sports cars world yet in terms of technology, power and design. The vehicle boasts a 700-hp 6.5-liter V12 engine, lightweight carbon fiber monocoque chassis, quick-shifting ISR transmission and F1-inspired pushrod suspension, and is compliant with all safety and homologation requirements worldwide.
"We are excited and honored to accept this award from Concorso Italiano," Mr. Reggiani said. "Lamborghini's Research and Development team is extremely proud of the Aventador LP 700-4, and the design and engineering aspects that make it so special."
In addition to Concorso Italiano, Lamborghini showcased the Aventador LP 700-4 at several Monterey Auto Week events including the McCall Motorworks Revival on Aug. 17 and The Quail, a Motorsports Gathering on Aug. 19; the events were concluded with a display on the Concept Lawn at the famed Pebble Beach Concours d'Elegance on Aug. 21.
These automotive events also served as an ideal setting for Lamborghini to preview its first line of carbon fiber bags. New to the Collezione Automobili Lamborghini fashion line for Fall/Winter 2011, the bags come in Travel, Messenger and Envelope style, and offer super sports car enthusiasts the ability to carry Lamborghini's cutting-edge carbon fiber technology wherever they go.