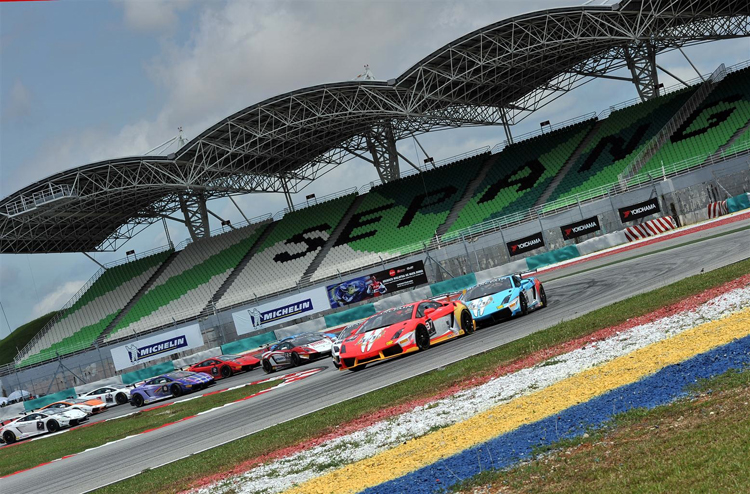 The Lamborghini Blancpain Super Trofeo series has confirmed its format and regulations for the 2012 season, following the earlier announcement that the 'fastest single make series in the world' would not only continue in Europe but a second, sister series will launch in Asia.
For 2012, new driver categories mean that only gentlemen drivers, holding Bronze or Silver FIA classifications may participate, either racing singly or with a co-driver. Pro drivers will no longer be eligible to compete.
In order to ensure maximum time in the car and familiarity with circuits, a new race format allows for more time on track for drivers and teams. Race weekends will now comprise of two 60-minute free practice sessions, one 40-minute qualifying session and two races of 50 minutes each. A similar format will run in Asia with minor technical changes to meet local regulations.
Blancpain, the world's longest established luxury watchmaker, will continue its successful partnership with Lamborghini for 2012 and 2013, both in Europe and Asia.
The technical specification for the Super Trofeo race car will be the same for Europe and Asia. Although tyre changes are not permitted in the Lamborghini Blancpain Super Trofeo, the car will be updated to feature a single wheel nut, which will allow for faster pit stops when entered in other endurance races.
"We are pleased to announce an evolution of our series for the 2012 season," commented Maurizio Reggiani, Automobili Lamborghini Director of Research and Development and head of Lamborghini Motorsports. "We have confirmed these series changes after consulting with competing teams and drivers and potential competitors: the Lamborghini Blancpain Super Trofeo provides the perfect platform for gentlemen racers and will also ensure exciting racing for the season ahead."
Provisional European calendar 2012
Monza, Italy, 15 April
Silverstone, UK, 3 June
Paul Ricard, France, 1 July
Spa-Francorchamps 24h, Belgium, 28 July
Nürburgring, Germany, 23 September
Misano, Italy, October (TBC)