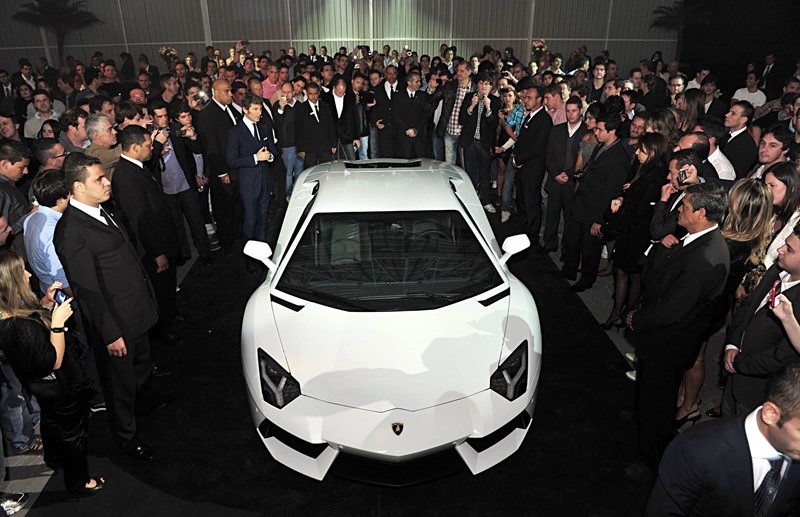 The new Lamborghini Aventador LP 700-4 was showcased during an event held for media and Lamborghini customers in a hangar at the Campo de Marte private airport in San Paolo. Stephan Winkelmann, President and CEO of Automobili Lamborghini attended the debut in South America.
Mr. Winkelmann commented, "For Lamborghini, Brazil is a young market, a market we believe in. We predict that our sales in this country will have doubled by the end of this year compared with 2010. Seven Aventadors have been sold in Brazil so far, and the first will be delivered by the end of this month".
Since October 2009, San Paolo – one of the most modern and most exclusive cities in South America – has hosted the official Lamborghini showroom, offices and sales staff on the celebrated Avenida Europa. Founded in 1996 with a registered office in San Paolo, the Via Itália Group is one of the most exclusive dealers in the luxury car sector. It imports and distributes super sports cars and GT race cars throughout Brazil and provides after sales service.
The Lamborghini Aventador LP 700-4 is now available at more than 120 dealerships in 45 countries around the world.