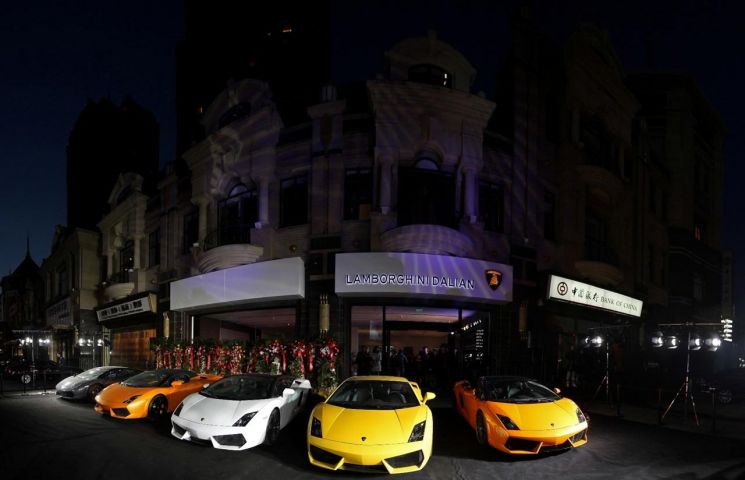 Dealer openings in South Korea and China, with further development planned for 2012
Automobili Lamborghini officially opened two new dealerships in China. The first, in Chongqing, marks the second dealer in western China and continues the brand's important expansion in the region. The second was opened in Dalian: Lamborghini Dalian is the Italian super sports car manufacturer's first dealership in Northeast China.
In South Korea, in Seoul – where Lamborghini has been present since 2007 – Lamborghini's partner Charmzone has opened a new showroom in the city center.
In addition to the new dealerships Lamborghini operates 12 existing Chinese outlets in Guangzhou, Beijing, Shanghai (two locations), Chengdu, Hangzhou, Shenzhen, Xiamen and Tianjin, Kunming, Qingdao and Wuhan. Lamborghini has also dealerships in Macau and Hong Kong and expects a total of 20 dealerships to be operational by the end of 2012.
Since opening its first dealership in Beijing in 2004, Lamborghini's consistent sales growth has stemmed from the company's commitment to developing Lamborghini's share of China's luxury super sports car market. In 2010, 206 units were delivered, representing a 150% growth over 2009. Lamborghini has continued this momentum and, year to date at end November 2011, has delivered over 300 units.
"We stated our plans five years ago to balance our worldwide sales across three regions: the USA, EMEA and Asia, and our on-going expansion within China plays an important part in that strategy," said President and CEO of Automobili Lamborghini, Stephan Winkelmann. "The Chongqing showroom develops an important presence for us in Western China, and Lamborghini Dalian enjoys an unrivalled location among the city's leading businesses and international luxury brands. We look forward to continuing our expansion plans in the important Chinese market."