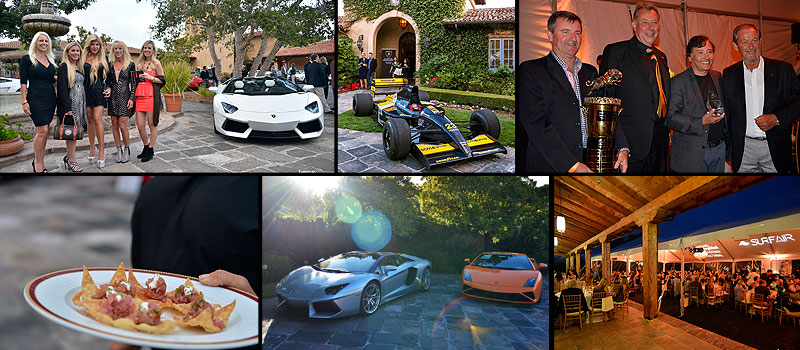 I am writing you to give a first report from Monterey Car Weekend. For those who were able to attend, you were officially a part of the largest gathering of Lamborghini owners in North America to date! This gathering of Lamborghini owners reached peak Saturday evening at the Lamborghini Club Gala: Serata Italiana with more than 440 guests.
The Surf Air Serata Italiana evening gala was presented and highlighted by a new partner to the Lamborghini Club America, Surf Air. Surf Air is an all-you-can-fly private air travel membership that was launch just four months ago and has already been met with exceptional success in selling out all the memberships they initially allocated. However, as part of the new relationship with the Lamborghini Club, Surf Air has extended a generous offer to our members – please take a moment to review it: http://www.surfair.com/lamborghini.
Thanks again, and more to follow on this very successful weekend in Monterey in the fall issue of La Vita Lamborghini.