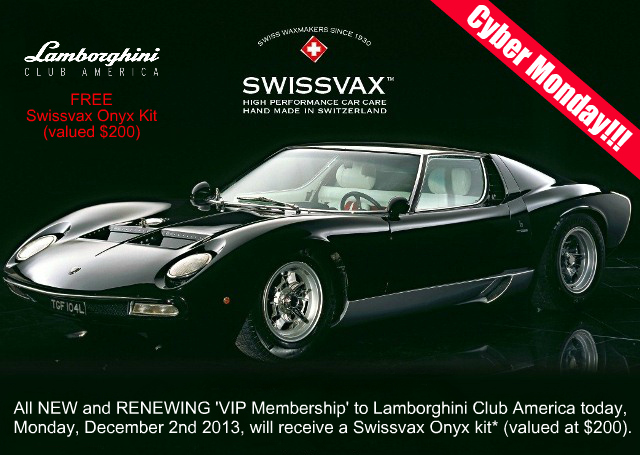 Dear Lamborghini Club America Members,
In celebration of Cyber Monday, Lamborghini Club America and Swissvax (the only car care product OEM to Automobili Lamborghini) are extending the one-time offer.
All NEW and RENEWING VIP Lamborghini Club America members today Monday, December 2nd 2013, will receive a Swissvax Onyx kit (valued at $200).
You can renew here on the JOIN PAGE, and just proceed as a new member and it will update your current membership and you will be all set for 2014 with your all new VIP member card!
*Swissvax Onyx kit will only be mailed to purchases made on Monday, December 2, 2013. VIP memberships cannot be canceled; Swissvax kit will be mailed 3o days after membership activation.
Thank you,
Andrew Romanowski, Lamborghini Club America