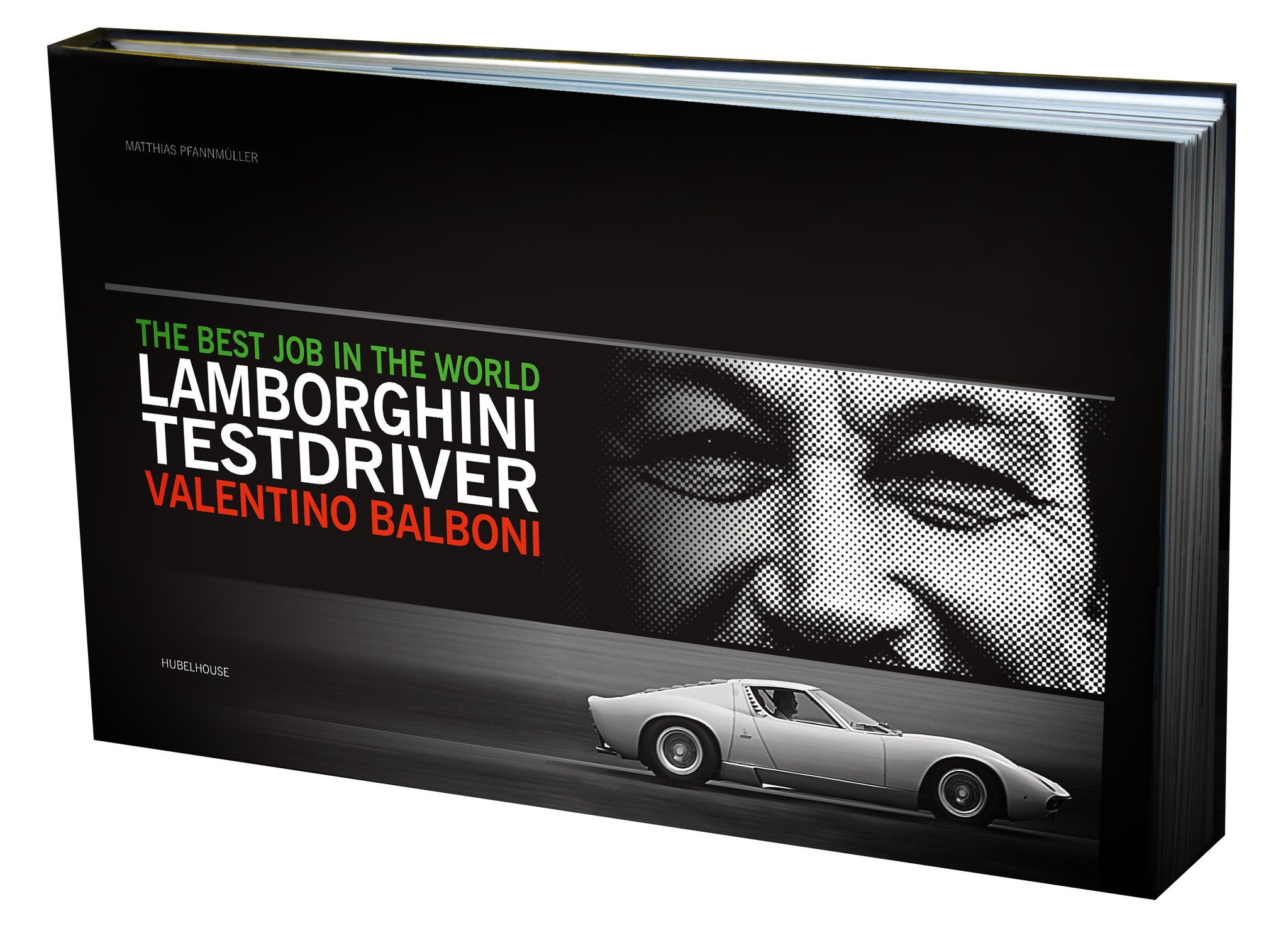 Lamborghini friends,
Valentino has a new book out and has connected the club with the USA importer and distributor of the book that focuses on him: THE MAN & OUR HERO.
Link to order the standard edition:
Lamborghini Valentino Balboni – Standard Edition – Coterie Press
Link to order the special edition (numbered & autographed):
Lamborghini Valentino Balboni – Limited Edition – Coterie Press
EXCLUSIVE DISTRIBUTION IN THE USA
Coterie Press are pleased and excited to have put together a special deal with German publisher Hubelhouse, and the author Matthias Pfannmuller to co-publish this title in the USA. Coterie Press will be the exclusive importer of this very special title to the USA. There will only be 400 English language copies of the standard edition and 100 of the special signed and numbered Limited Editions imported to the USA, and they are sure to sell out quickly.
THE BOOK
Valentino Balboni was never just another test-driver. He worked for Automobili Lamborghini, and for over four decades spent most of his time behind the steering wheel. The man himself has long since become a legend. While documenting the heady years he spent working at Lamborghini, this book talks about his colleagues, the disasters and the myths that surround this full speed brand from northern Italy.
Balboni will forever be intrinsically linked with the pre-digital era of the Lamborghini brand. In the meantime, Lamborghini has moved on without him into a carbon-fibre age, which is also covered in this incredible 'heavy-weight,' 360-page, large format hardback book. For fans of the super cars built in Sant´Agata Bolognese, this extensively researched work, with over 300 rare images and over 100,000 words, is an absolute must. Even learned aficionados of the brand will be surprised by the wealth of information that the author has been able to amass on his journey through the stories of the man who had the "Best job in the World!"
THIS TITLE IS NOW IN STOCK AND AVAILABLE FOR DELIVERY FROM OUR USA OFFICE ONLY. WE CAN SHIP TO EUROPE BUT IT IS EXPENSIVE!