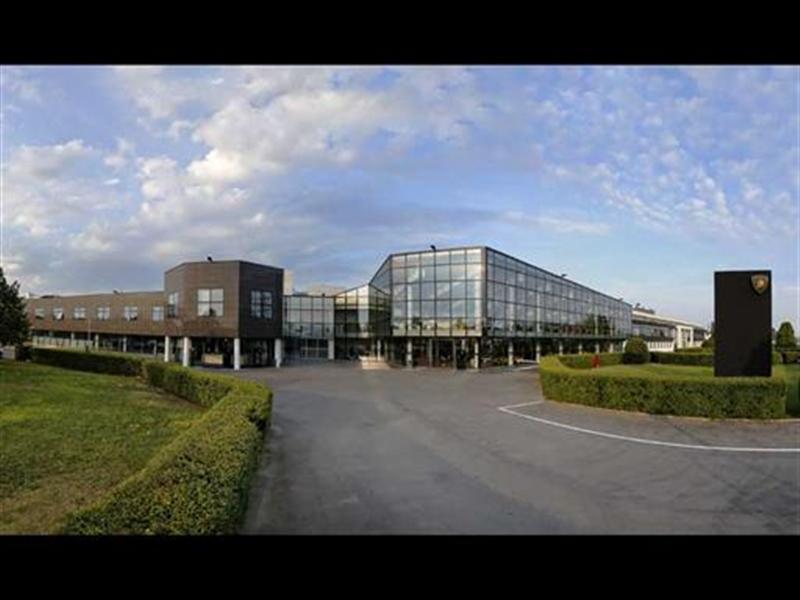 Press Release
2014 record 2014 record year for year for year for Automobili Lamborghini Automobili Lamborghini Automobili Lamborghini in sales and turnover in sales and turnover sales and turnover
• Total turnover increased by 24% from 508 to 629 million euros lion euros
• Worldwide deliveries up to 2 Worldwide deliveries up to 2,530 cars (+ cars (+ cars (+19%)
• Production at Sant'Agata Sant'Agata Bolognese headquarters used to capacity in 2015
• More than 20% rate of re-investment assures strong power of investment innovation
• Positive result and further profitable growth
Sant'Agata Bolognese, 10.03.2015 – In the fiscal year 2014 Automobili Lamborghini S.p.A. again improved its key financial figures and reached new records in terms of sales and turnover in its history of more than 50 years. Worldwide deliveries to customers increased from 2.121 to 2.530 units: a growth of 19 percent. Turnover showed an even stronger growth of 24 percent from 508 million euros to 629 million euros. The over-proportional growth in turnover is due to a continuing high demand for the Lamborghini Aventador and the very successful market introduction of the new Huracán.
"For the fourth year in row Automobili Lamborghini delivered a very satisfying performance. The record values underline the attractiveness of our model portfolio as well as the strength of our global brand, product and commercial strategy," said Stephan Winkelmann, President and CEO of Automobili Lamborghini S.p.A.
Production at the Sant'Agata Bolognese headquarters is already used to capacity for the current year 2015.
In order to assure its commitment to innovation and in preparation for future growth, the long-established Italian super sports car company maintains its investment in research and development and in factory premises. Despite an above average rate of investment of over 20% compared to the industry the company also made a profit in the year 2014.
Winkelmann underlined: "Today the company is driving towards the future from a very solid economic base. With our very attractive model mix, ongoing anticipated investment and stable markets, we anticipate a phase of solid growth in the medium term."
Lamborghini is a global luxury brand and sales distribution is well-balanced among the three regions EMEA (Europe, Middle East, Africa), America and Asia Pacific, which count for approximately one third of global sales each. This enables the company to respond flexibly to fluctuations in single markets.
In order to meet the demand for increasing production and new projects, in 2014 the company hired 192 highly qualified technicians and specialists, bringing the total number of permanent employees to 1,175. For excellence in human resource management Lamborghini was recognized with several important awards in 2014.
Automobili Lamborghini S.p.A.
Founded in 1963, Automobili Lamborghini is headquartered in Sant'Agata Bolognese, in
North-eastern Italy. The Lamborghini Huracán LP 610-4, which made its world debut at the Geneva Motor Show in 2014, is the successor to the iconic Gallardo and, with its innovative technology and exceptional performance, it redefines the driving experience of luxury super sports cars. The Coupé and Roadster versions of the Aventador LP 700-4 are the new benchmark in the world of luxury super sports cars with the V12 engine. With 130 dealerships throughout the world, Automobili Lamborghini, in half a century, has created a continuous series of dream cars, including the 350 GT, Miura, Espada, Countach, Diablo, Murciélago, and limited series including Reventón, Sesto Elemento and Aventador J. The Veneno Coupé, Egoista and Veneno Roadster were produced to celebrate the 50th birthday of the company in 2013.
For other photos and video material, please visit our websites:
www.lamborghini.com/press and www.thenewsmarket.com/lamborghini
For further information on Automobili Lamborghini, please visit our website:
www.lamborghini.com