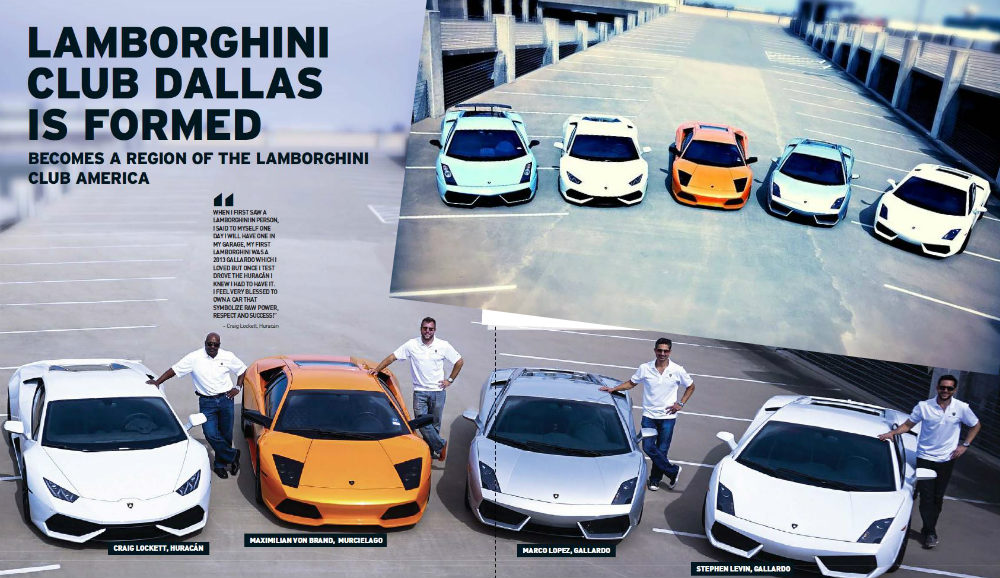 Lamborghini Club Dallas Becomes a Region of the Lamborghini Club America
The first things that come to mind when thinking of Texas are usually trucks and cowboys; so rarely does one associate The Lone Star State with Lamborghini and the raging bull. The reality, however, is that there is a thriving community of car enthusiasts and fellow Lamborghini owners in Texas. With the Fort Worth Stockyards once being one of the largest livestock centers in the United States, the bulls on the field and the bulls on the street aren't too far apart in Dallas. The Lamborghini Club Texas was established years ago, and is running successfully out of Houston. However, with Texas being the largest state in the continental United States, and Dallas being a good four hour drive from Houston, many Dallas Lamborghini owners were left stranded without a real local raging bull community to participate
in.
The DFW area, with its combined 6.8 million residents, has boasted enormous growth over the past years. People and companies from in and out of the state have been flocking to Dallas, due to its great geographical location, no state income taxes, high quality of life and low cost of living. This influx of jobs and people has brought with it a passion for automobiles, and the car community in the area has been growing steadily over the last decade.
So, in September of this year, four Texans felt passionate enough about the lack of a local Lamborghini community that they decided to start the Lamborghini Club Dallas and reach out to the Lamborghini Club America about becoming an official region. The Dallas group was founded by Craig Lockett, Maximilian von Brand, Marco Lopez, and Stephen Levin, all local residents of Dallas. Besides being fellow Lamborghini owners and car enthusiasts, they also share a strong passion for Automobili Lamborghini and the raging bull. Executive Board of the Lamborghini Club Dallas "When I first saw a Lamborghini in person, I said to myself one day I will have one in my garage, my first Lamborghini was a 2013 Gallardo which I loved but once I test drove the Huracán I knew I had to have it. I feel very blessed to own a car that symbolize raw power, respect and success! Lamborghini demands attention and its beauty is undeniable! I am a very proud Lamborghini owner!" Craig Lockett, Huracán "I have always been attracted to Lamborghini.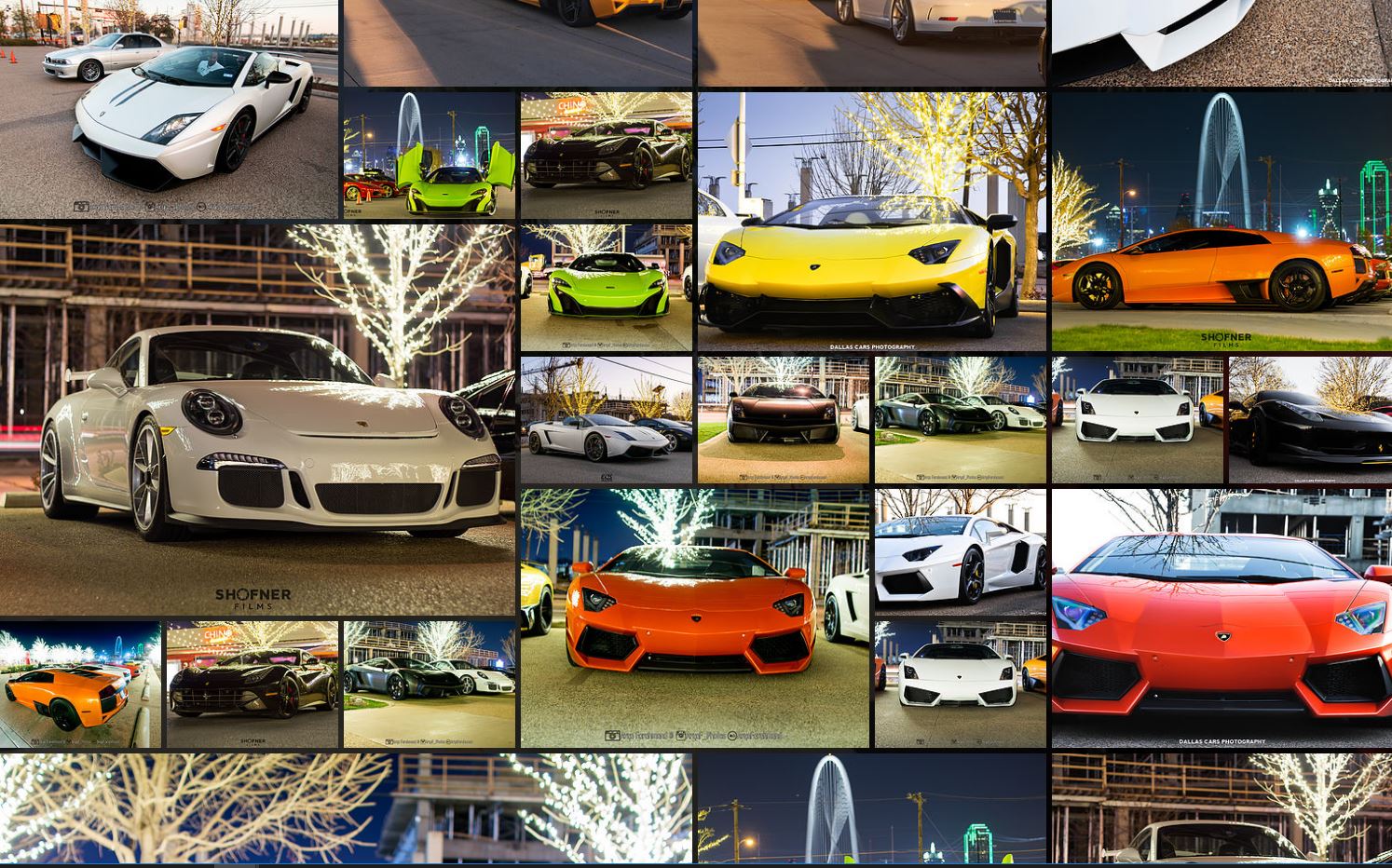 As many others, I too had the posters in my room growing up. I still do today, in my office. I love the bold and unapologetic lines of Lamborghini. The company's mantra "the raging bull" perfectly describes the brand for me. There is no other sports car I have ever owned that felt so radical, so exclusive, so uncompromising, so brutal, so luxurious, and turned so many heads at the same time." Maximilian von Brand, Murcielago "It doesn't seem like that long ago my friends and I were playing with my Hot Wheels toy car collection on the floor of my bedroom. We had a little plastic track and would use our imaginations and race. I would always grab the Diablo toy car first so nobody else could claim it. It was my favorite, and I have always had an affinity for Lamborghini, and everything the name represents.
Fast forward 25 years later, I no longer need to use my imagination. I am fortunate enough to be able to drive a real Lamborghini, and pinch myself every day I open my garage door and see my very own sitting inside. I feel truly blessed to be only 30 years old and already own my dream car. How does it go up from here?! I don't know…maybe own a spaceship." Stephen Levin, Gallardo "As far as I can remember, exotic cars were always a fascination of mine; from 'Hot Wheels' toy cars, posters in my bedroom, to posters in my high school locker. One car in particular that always stood out to me was the Lamborghini Countach and Diablo. The unique shapes, edges and style on the vehicle made it look futuristic and way ahead of its time.
Now, years later as an adult, I still feel the same way with my Gallardo LP 560–4. I honestly have to say I do feel like a kid again.  It is certainly a dream car for me and I hope many of you have an opportunity to own one of these exotic Lamborghini models." Marco Lopez, Gallardo The founders are looking forward to building a strong Lamborghini community in the DFW area. With full dealership support from Lamborghini Dallas, as well as many established connections in the car industry and partnerships with local businesses, the team is very confident that the Lamborghini Club Dallas will be well received as a new region to the Lamborghini Club America. From weekend drives to events at exclusive venues, deals for members and VIP social events, there's a lot in store for the Lamborghini Club Dallas.
So, if you ever make it down to the Lone Star State, be sure to check out the raging bulls in Dallas. The Lamborghini Club Dallas can be reached at: info@LamboClubDallas.com, or for more information please visit the new website at
LamborghiniClubDallas.com.