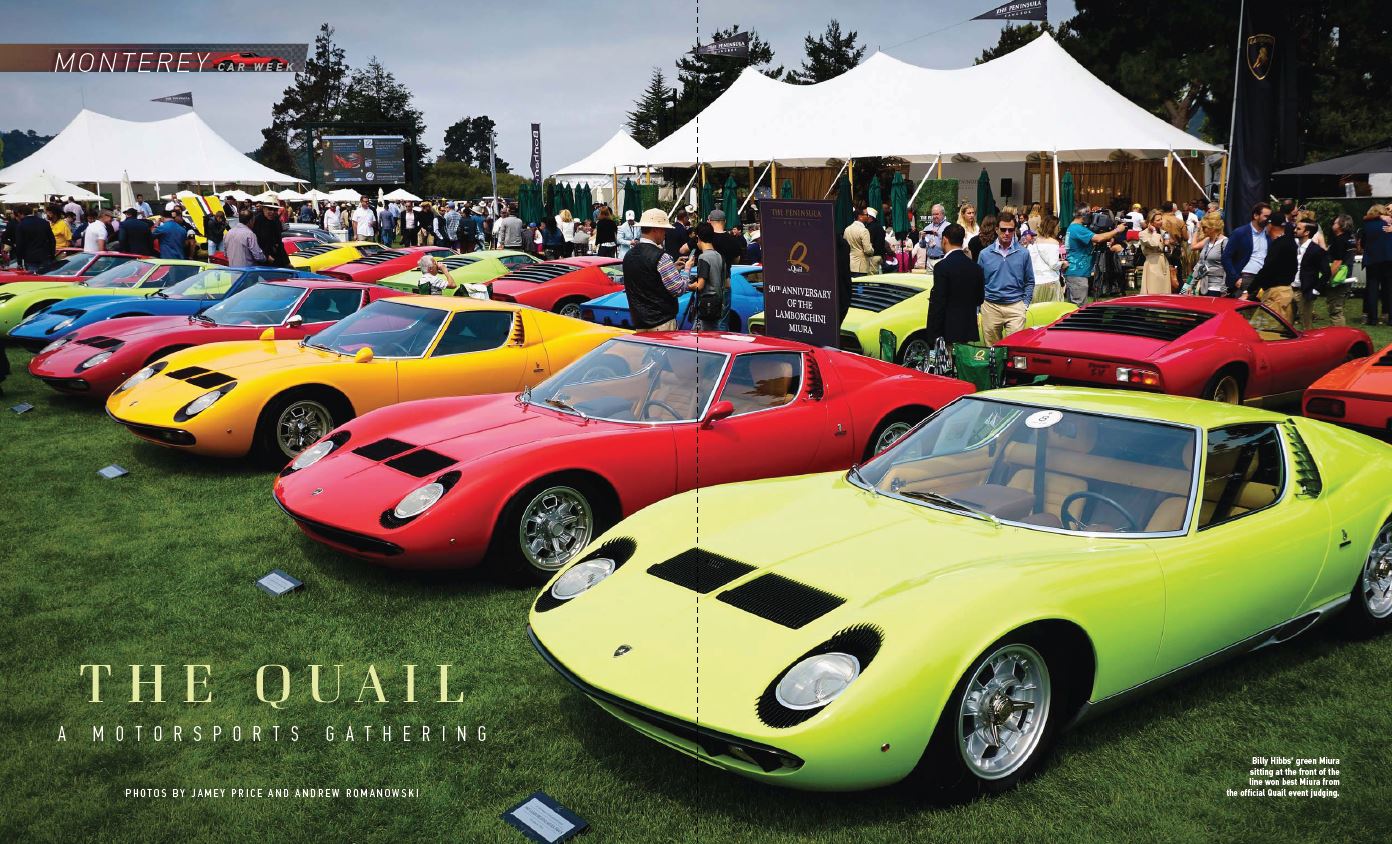 The Quail, an epic event and highlight of Monterey Car Week, now made legendary in 2016 with a very special gathering of Miuras organized by the Lamborghini Club America and Automobili Lamborghini gathering 25 examples together on the lawn. This gathering of Miuras was as special as it gets, but was nicely complimented by the North American debut of the Centenario Roadster, and Miura Edition Aventador.
After Automobili Lamborghini president and CEO Stefano Domenicali presented the Centenario Roadster and Miura edition Aventador he walked around the lawn and presented an award to all of the Miura owners that displayed their car that day. Stefano was welcomed by the vintage owners and spent hours meeting them and learning about the vintage Lamborghini ownership experience.
The Quail conducted their own peer judging practices for the class, but kindly allowed the Lamborghini Club to run their own evaluation process at their event in parallel. So the Lamborghini Club America called on Miura experts Craig Comontofski, Debbie Sidera, and Valentino Balboni to serve as judges for the Miuras, which would be awarded with trophies at the Lamborghini Club Gala the following day.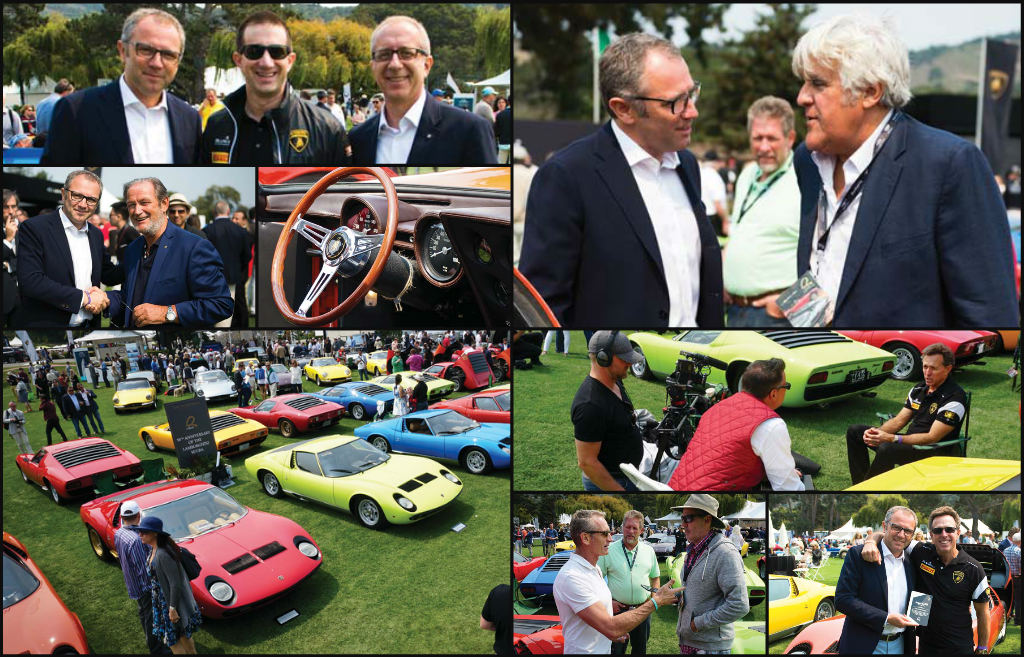 There was an excellent variety of Miuras on the lawn, from driver condition examples to concours perfect; which all represented the brand very well. Michael Weinreb captured the honor of the best restored Miura with his P400 chassis #3057 while Cameron Adams took the place of the best unrestored example with his P400 chassis #3078. Miura #3078 was the Miura on the TV show Chasing Classic Cars hosted by Wayne Carini, and a Miura that many fellow owners were excited to see in person due to its original condition! Although the two best examples of restored and unrestored were P400 versions, there were other notable examples like Billy Hibbs P400 S chassis #3796, and Geno Burns P400 SV chassis #4906—both of which took honor in their class from the Lamborghini Club America judging. Bill Hibbs made a great effort in sharing his beautiful Miura P400S for many people to see, even shipping it to Italy for the Miura 50 organized by Automobili Lamborghini, making him the only owner from North America in attendance for that event. Bill Hibbs was also awarded as the best Miura from the official Quail event judging done by his peers in the Miura class.