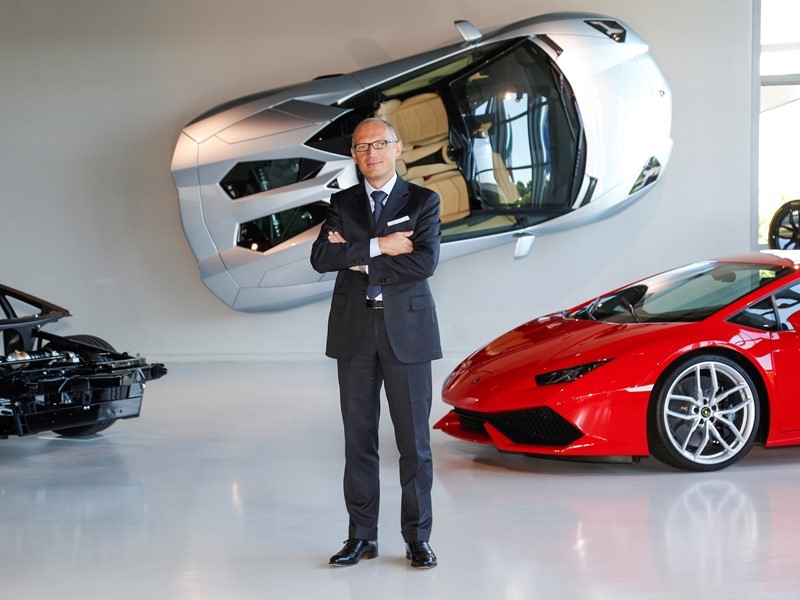 Sant'Agata Bolognese, 12 June 2017 – Automobili Lamborghini has appointed Paolo Poma as Chief Financial Officer and Managing Director. He will join the team led by Chairman and Chief Executive Officer, Stefano Domenicali, effective immediately.
In his new role, Paolo Poma will be responsible for finance, administration and control, IT, legal affairs, compliance and risk management. Poma will be taking over from Werner Neuhold, who has been appointed Chief Compliance Officer (CCO) at AUDI AG.
Born in Bergamo on 22 June 1966, Poma received his degree in Engineering Management from the Polytechnic University of Milan. He began his career in the construction sector, where he worked in operations, then went on to earn his Master's in Business Administration from the SDA Bocconi School of Management.
In 2000 he went to work for McKinsey & Co. in Milan and, after two years, was appointed Director of Planning and M&A for Ducati. In 2005, he took over the same position at the Tenaris Group in Buenos Aires.
In 2007, he returned to Ducati, where he filled various finance roles with increasing levels of responsibility, until his appointment as CFO in 2011.
Following Ducati's acquisition by the VW Group in 2012, he guided the company through its integration into the group and, in 2015, he was appointed Chief Financial Officer and Managing Director of Volkswagen Group Italia, from where he has joined Lamborghini.