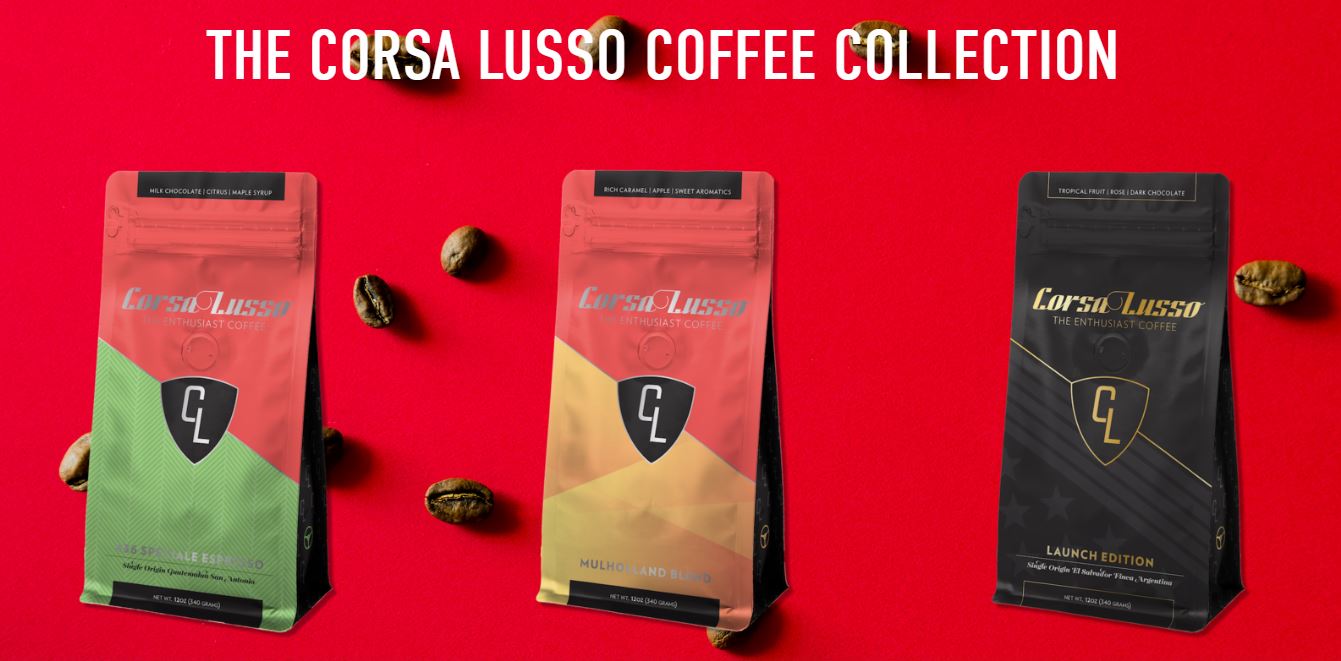 Lamborghini Club America is excited to announce Corsa Lusso Coffee as an official sponsor of Serata Italiana Lamborghini gala held Saturday, August 25, 2018 at Tehama Golf Club.
Corsa Lusso will be supplying caffeine-fueled speciality grade coffee to our Lamborghini guests. Our motto: Life is too short to drink bad coffee and drive boring cars!
For Serata Italiana tickets click HERE
About Corsa Lusso
Corsa Lusso is an automotive inspired coffee company on a mission to combine the worlds of exceptional cars and exquisite coffees.
Corsa Lusso is committed to providing customers with exceptional coffee. They work directly with a coffee trader who imports "speciality grade" coffee from all over the world. To achieve this distinction, their coffee meets a criteria specified by the Specialty Coffee Association of America. For more information visit corsalusso.com.